The Abundant City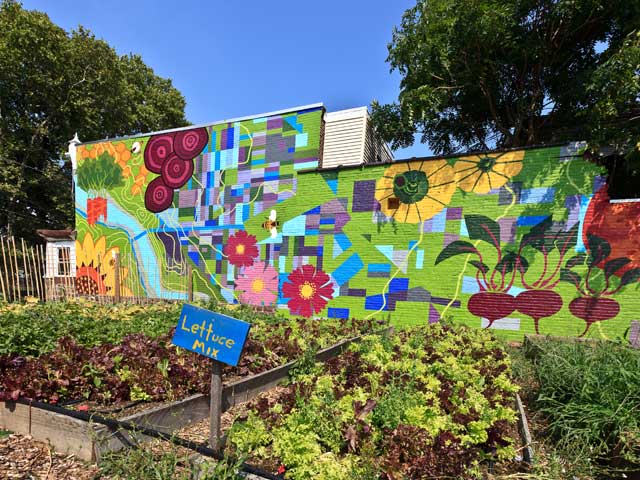 photo credit Steve Weinik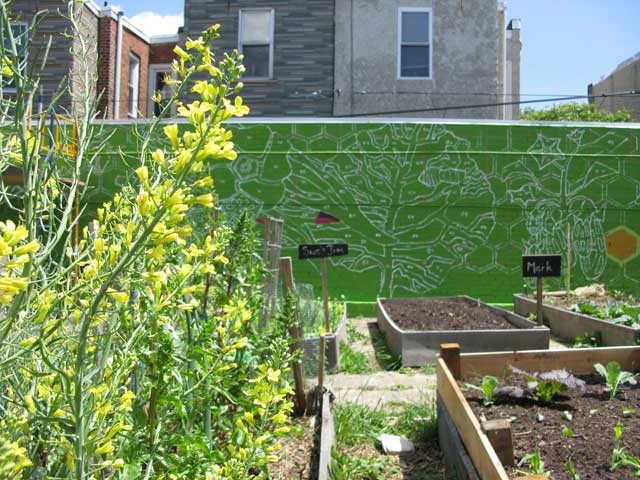 Preparatory drawing outlined and color coded.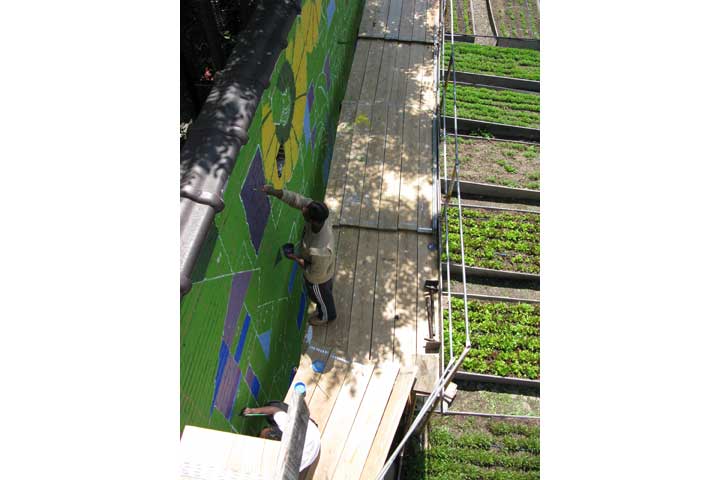 An assistant working on scaffolding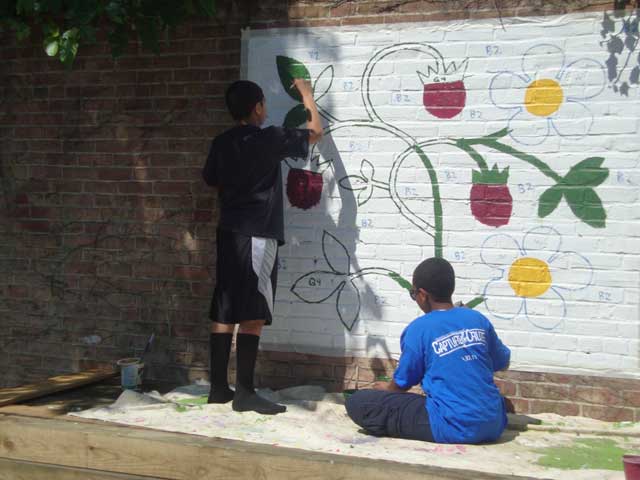 Neighborhood kids painting a mini mural in the children's area of the farm.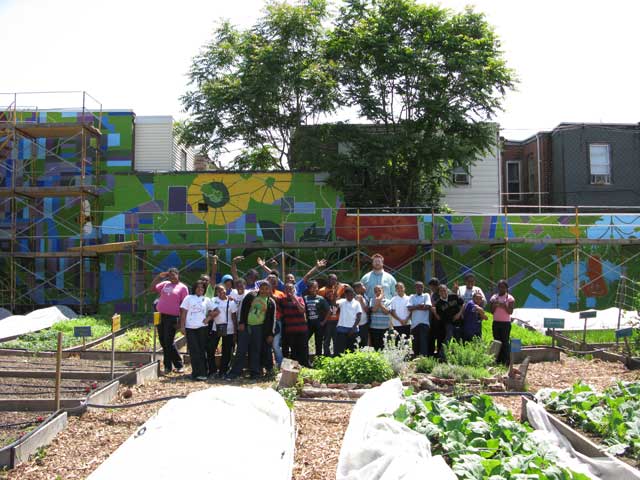 A 6th grade class from the Robert Morris school spent and afternoon painting and learning about the farm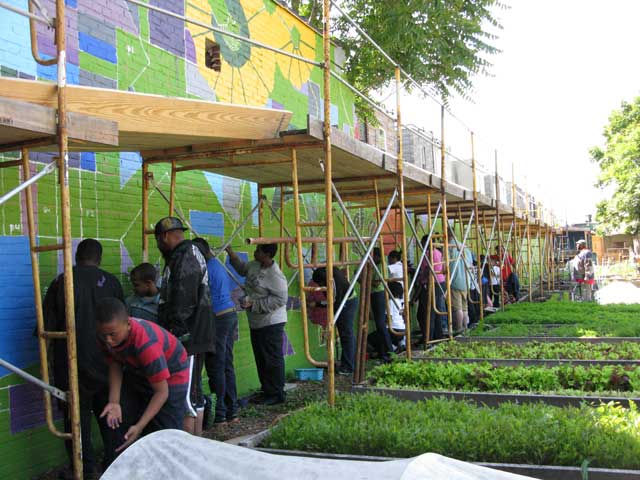 6th grade class painting
←
→
2012. New Growth Project, an urban farm at 27th and Master Streets in Philadelphia, PA teamed with the Mural Arts Program's Restorative Justice project.  The mural shows the neighborhood topography, the crops grown at the farm. Former prison inmates developed job skills painting the mural and learning carpentry at the garden.
See more "Murals" :