Bodine High School South Wall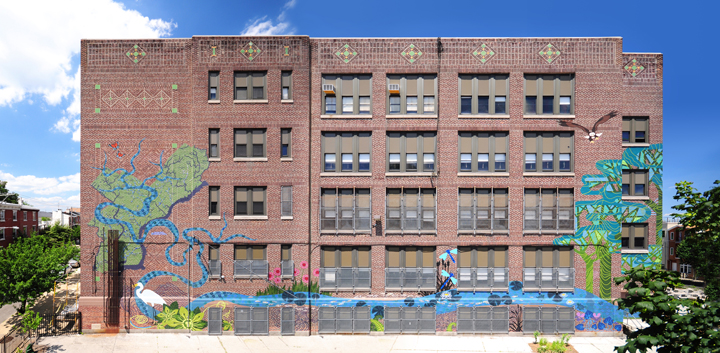 photo- Mike Reali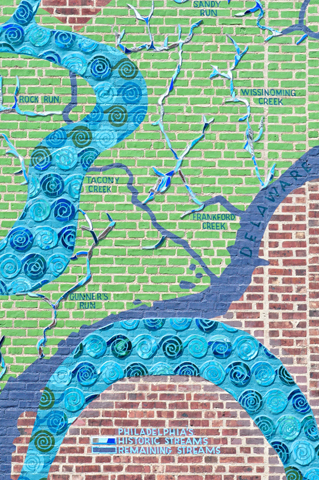 Map of Philadelphia waterways. photo-Mike Reali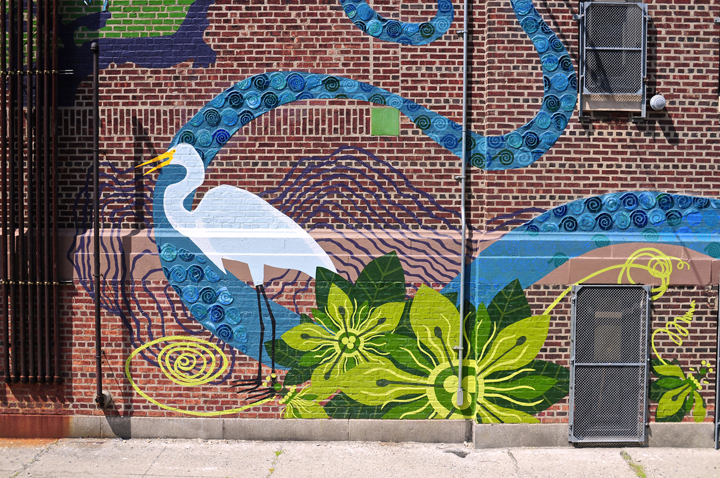 Endangered and recovering native flora and fauna of local wetlands. photo - Mike Reali
A spirals taken from local Iroquois pottery artifacts forms the pattern of the creek. photo - Mike Reali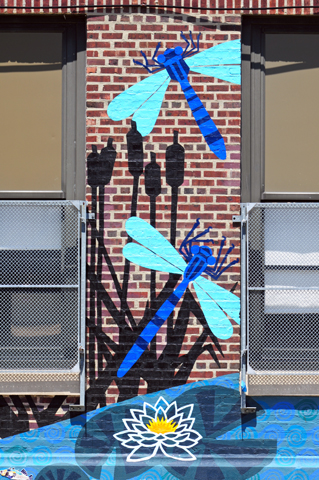 photo - Mike Reali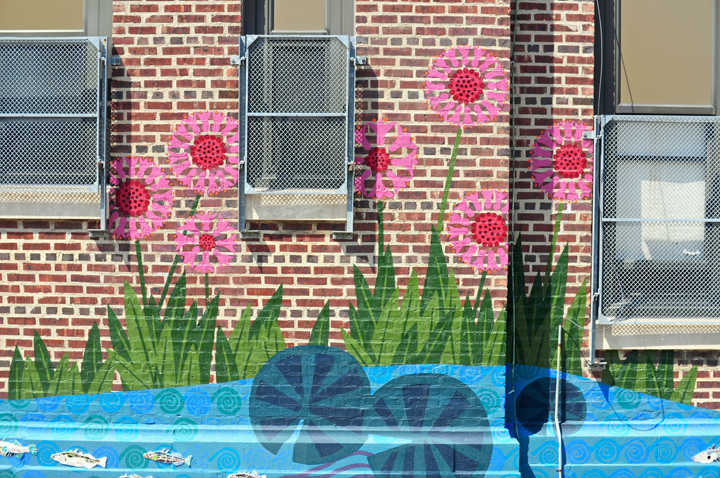 photo - Mike Reali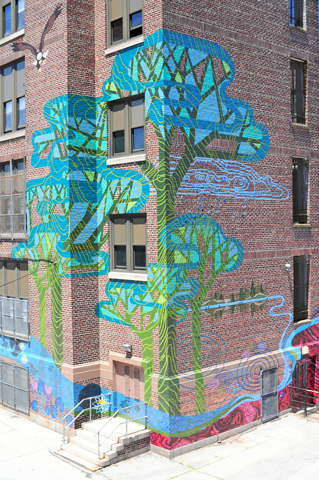 The southeast corner of the school. photo - Mike Reali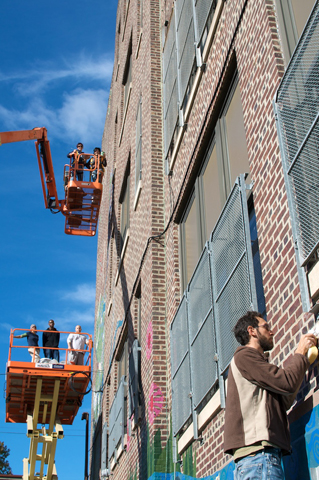 Team of artists painting and installing mosaic.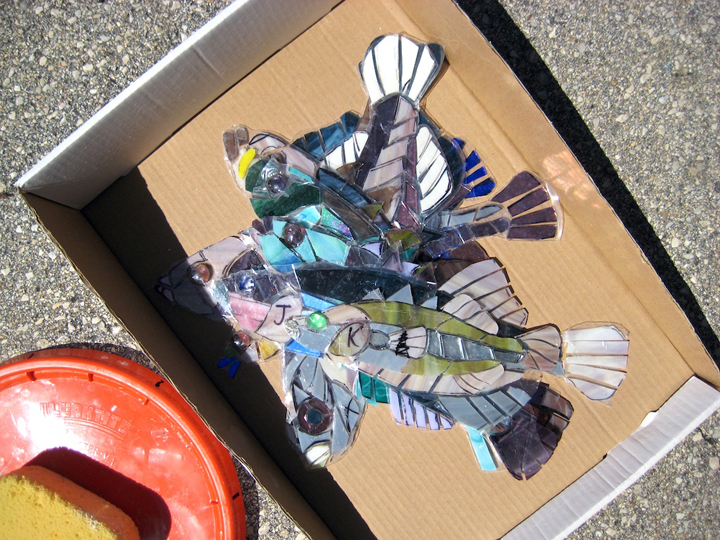 Mosaic fish made by Bodine students ready for installation. photo - Mike Reali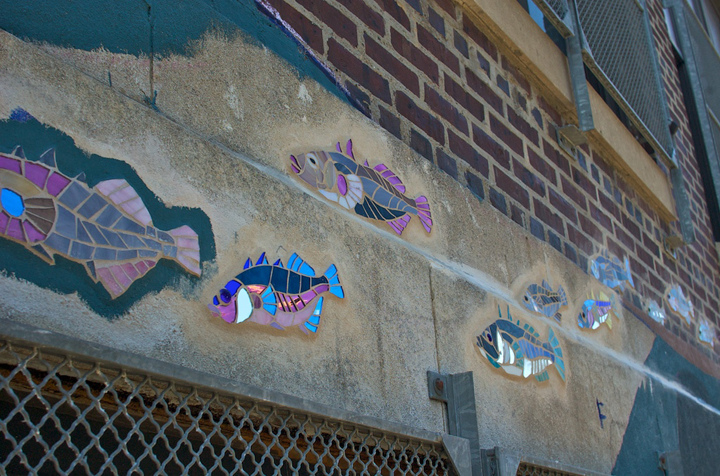 Installing mosaic fish. photo - Mike Reali
←
→
2011. "Reading the Flow" is located on the Bodine High School for International Affairs at 1101 N. 4th Street in Philadelphia, PA. It was created in a partnership of by the Mural Arts Program,the School District of Philadelphia, and the Philadelphia Water Department.  The design wraps completely around the building. The south wall shows the local waterways and both endangered and recovering native flora and fauna. This project was a collaboration with sculptors Beverly Fisher and Mike Reali.
See more "Murals" :