Bodine High School North Wall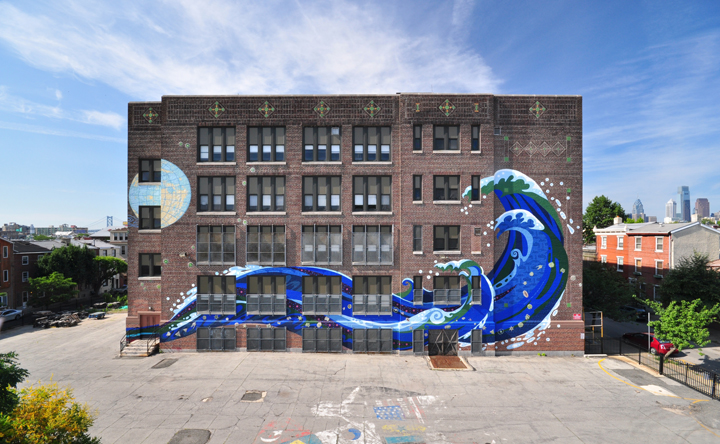 photo - Mike Reali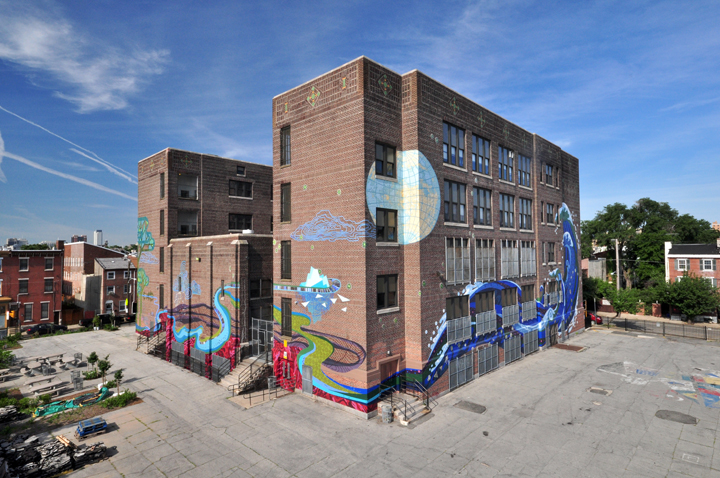 east and north walls. photo - Mike Reali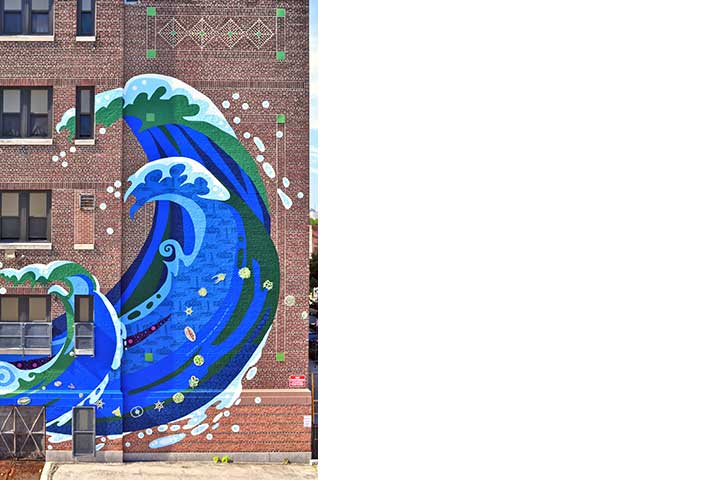 photo - Mike Reali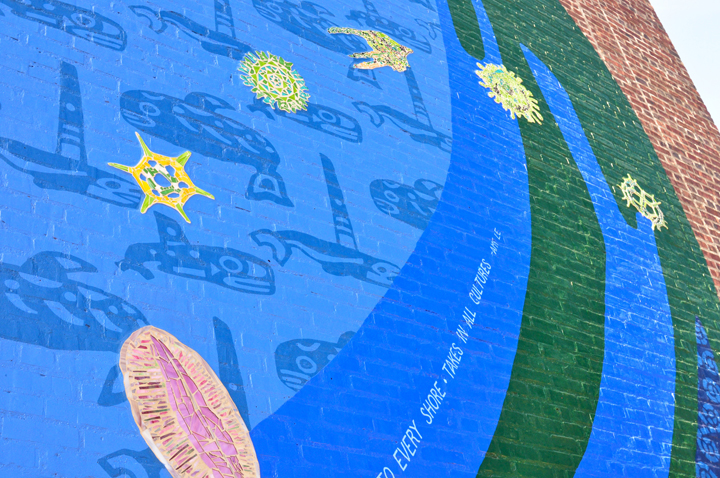 mosaic path of single-celled ocean life. photo - Mike Reali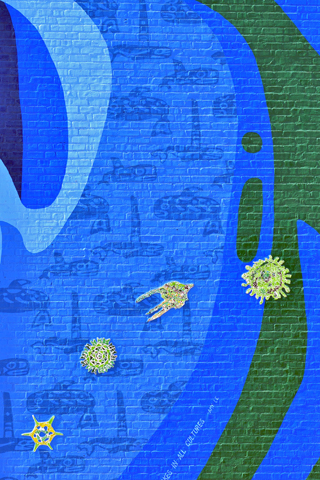 Pattern of whales from the Pacific Northwest. photo - Mike Reali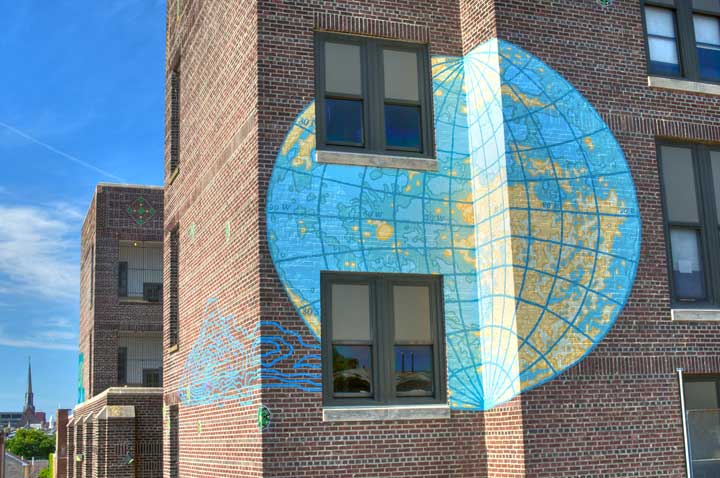 A map of the moon. photo - Mike Reali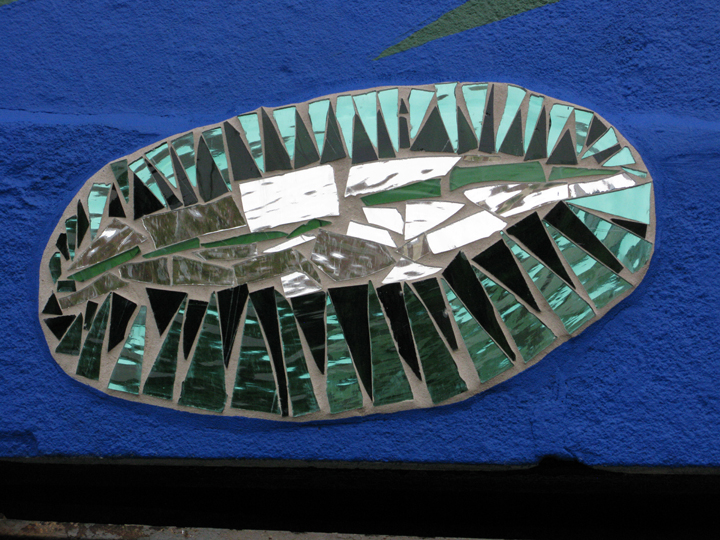 Mosaic piece created by a high school student.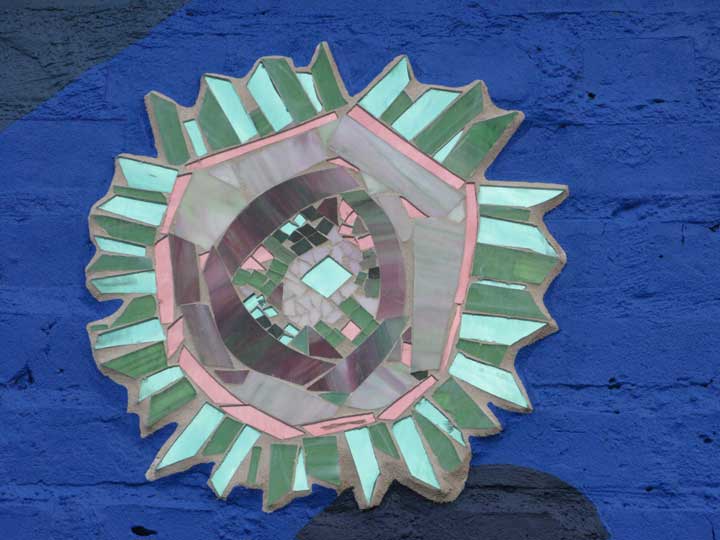 Mosaic of single-celled ocean life made by a high school student.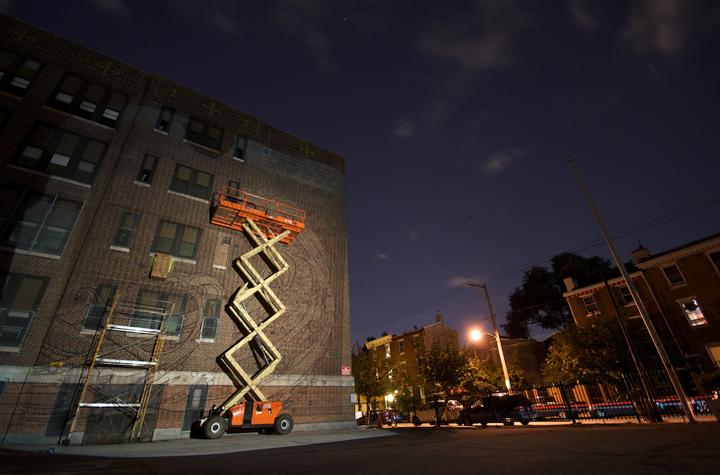 Using a scissors lift to project the design on the wall at night. photo - Mike Reali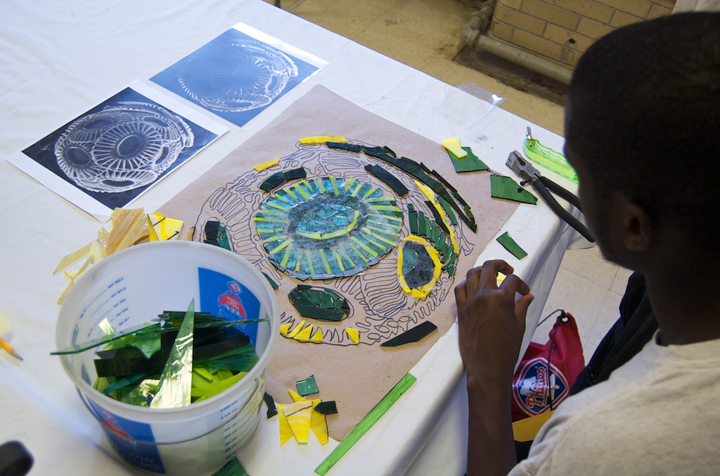 A high school student working with a template to create his own mosaic design. photo - Mike Reali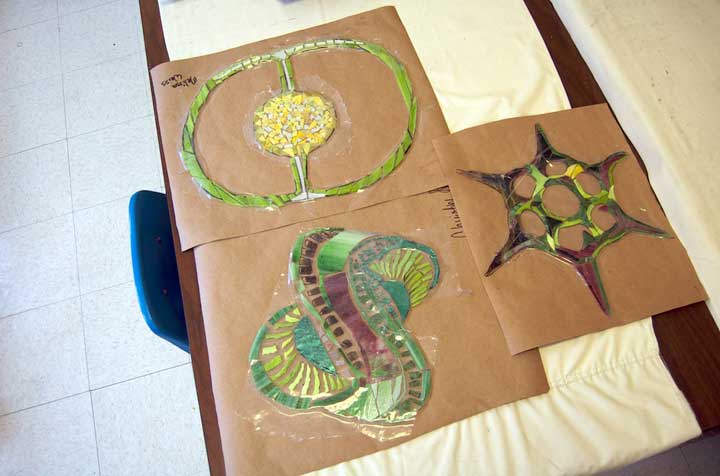 Student made mosaics made in the studio ready for installation on the exterior. photo - Mike Reali
←
→
2011. "Reading the Flow" is located on the Bodine High School for International Affairs at 1101 N. 4th Street in Philadelphia, PA. It was created in a partnership of by the Mural Arts Program,the School District of Philadelphia, and the Philadelphia Water Department. The design wraps completely around the building. The north wall shows the effect of the moon on ocean tides. This project was a collaboration with sculptors Beverly Fisher and Mike Reali.
See more "Murals" :