Belmont Hills Elementary School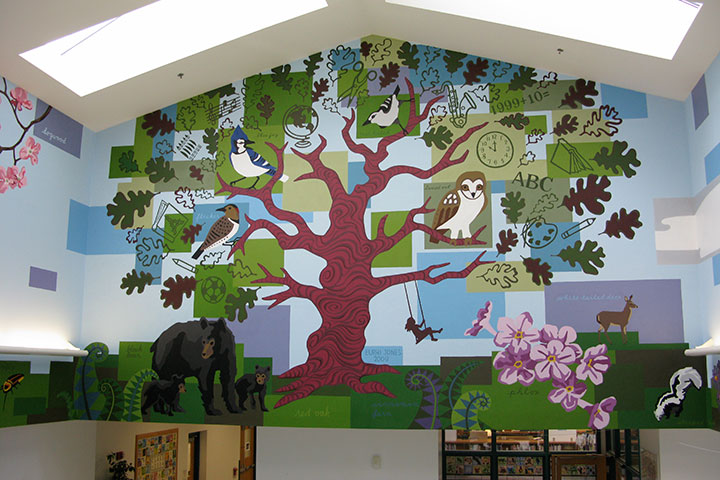 south wall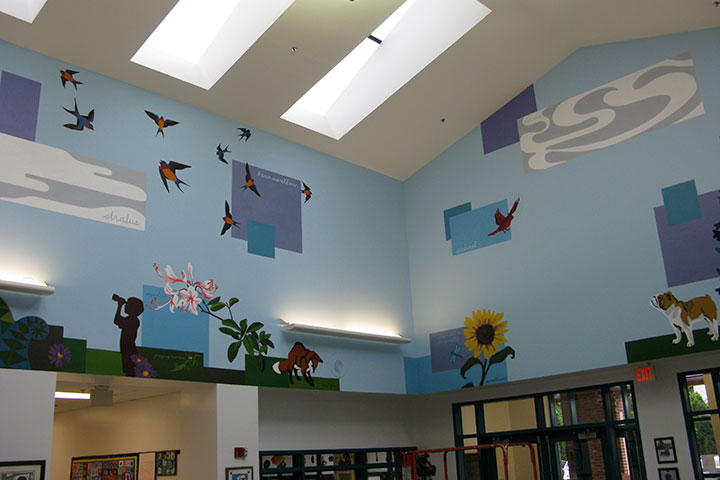 east and north walls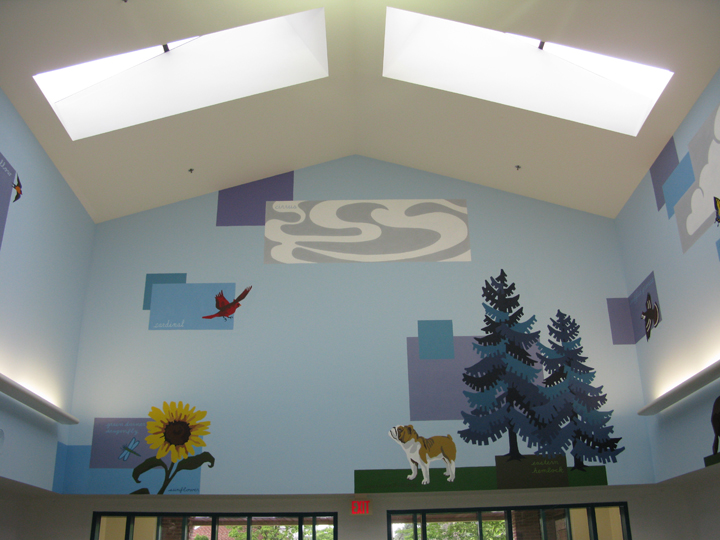 north wall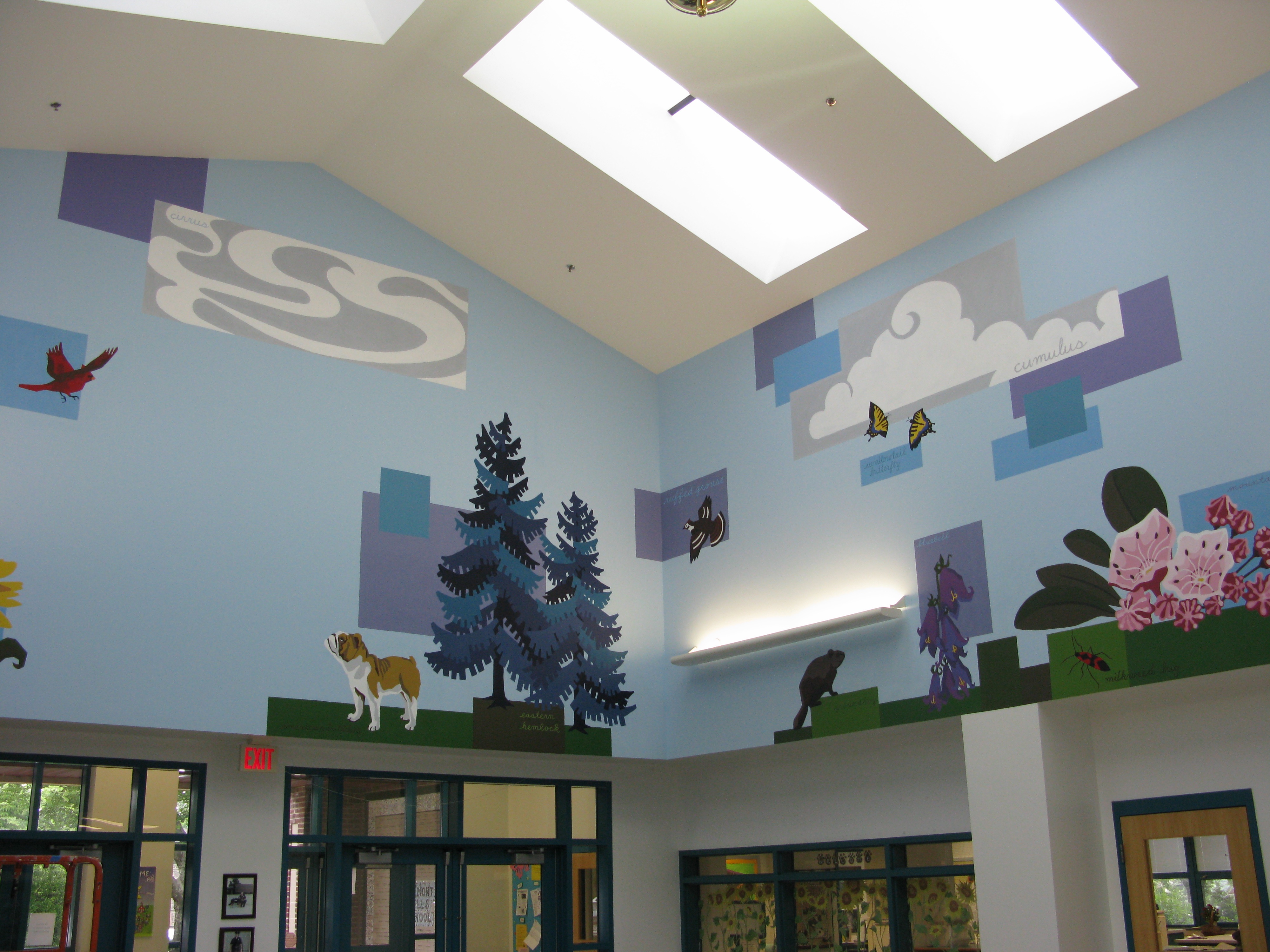 north and west walls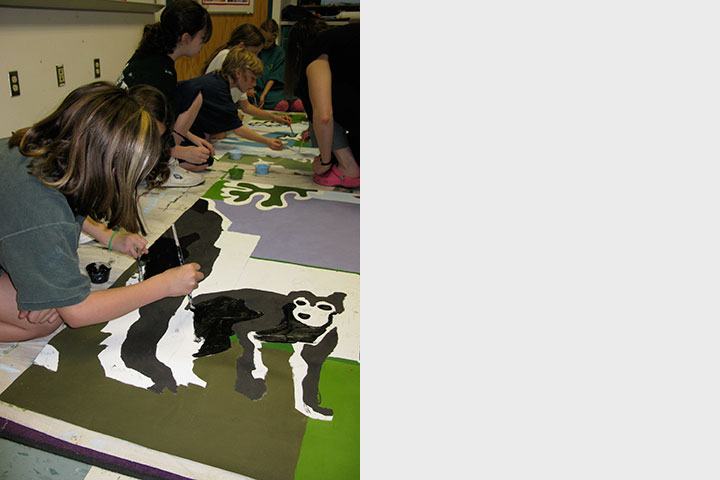 students painting black bears.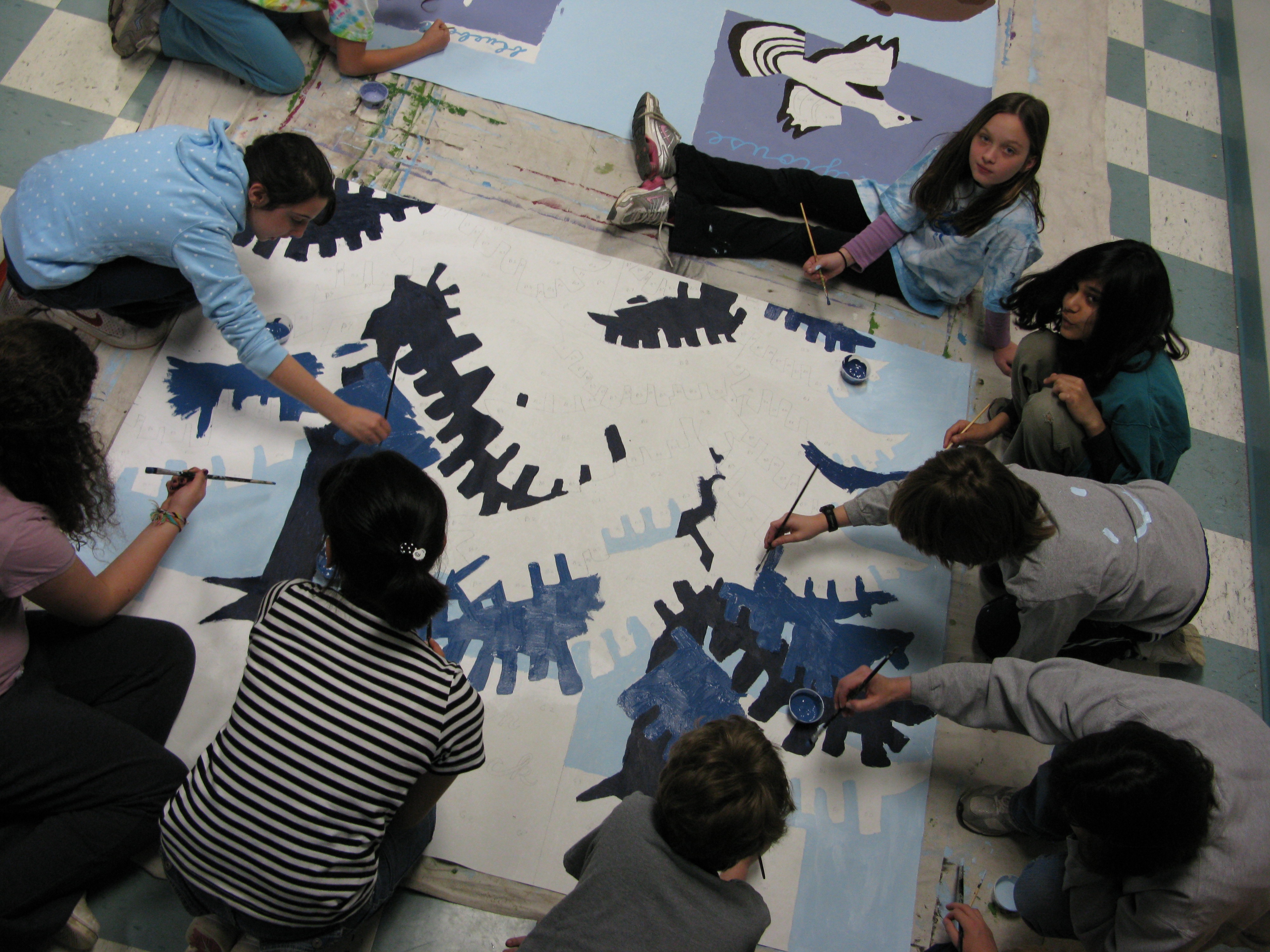 students painting pine trees
←
→
2009.  Belmont Hills Elementary School at 200 School Street in Bala Cynwyd, PA. To commemorate the 10th anniversay of the school re-opening, every student in the school, as well as some staff, faculty and parents helped paint the mural, which features Pennsylvania native flora and fauna.
See more "Murals" :